Faucets, sinks, tubs, and showerheads are essential elements of any kitchen or bath remodel, but they must be styled well to co-ordinate with other design elements and set the tone of your space. They also need to fit in with your budget and suit practical requirements as well as being stylish.
Consider the Finish of Your Plumbing Fixtures
When you are choosing the faucets for your kitchen, it is important to select one that compliments your decor and coordinates with the lighting and appliances in your space. A variety of finishes are available, including chrome, satin nickel, stainless steel and bronze. Some of these are specially treated to resist abrasion and discoloration, while others are simply designed for durability.
Choose a Material for Your Kitchen Sink
When choosing a material for your sink, consider the type of work you do and what your family likes to do in the kitchen. For example, if you cook on the stove, a high-temperature resistant sink made of cast iron is likely to be the best choice. You can also find a sink that is resistant to scratches and burns, such as an acrylic model.
If you don't care about the appearance of your sink, a stainless steel option is ideal for you. It is easy to clean, does not corrode or rust, and can last for decades.
You can also choose a copper sink for its traditional look. It is more affordable than a stainless steel model, but it can be susceptible to corrosion and stains.
Whether you need a new sink for your kitchen or bathroom, we can help you find the right fixture to meet your needs. We carry sinks for every design, so you're sure to find a sink that suits your home's unique personality and budget.
Make Your Dreams Come True
A designer can help you select the right fixtures for your bathroom or kitchen design, ensuring they are functional, stylish and match your budget. They will check that the products you purchase are of the highest quality to prevent future problems or repair bills, and they can advise you on product warranties if necessary.
Add Value to Your Home
A good quality faucet or showerhead can make a huge difference in your home's value, especially when you sell it. It can increase your selling price and attract more qualified buyers to your property.
It can also add to the overall beauty of your home and make it more comfortable to live in. It's also a great investment for your future if you plan to stay in your home for years to come.
Buying Plumbing Fixtures From an Experienced Company
When you are looking for quality fixtures for your home, it is worth it to hire a plumbing company for installation and repairs. A reputable plumber will be able to provide you with a warranty that covers the cost of repair should something go wrong.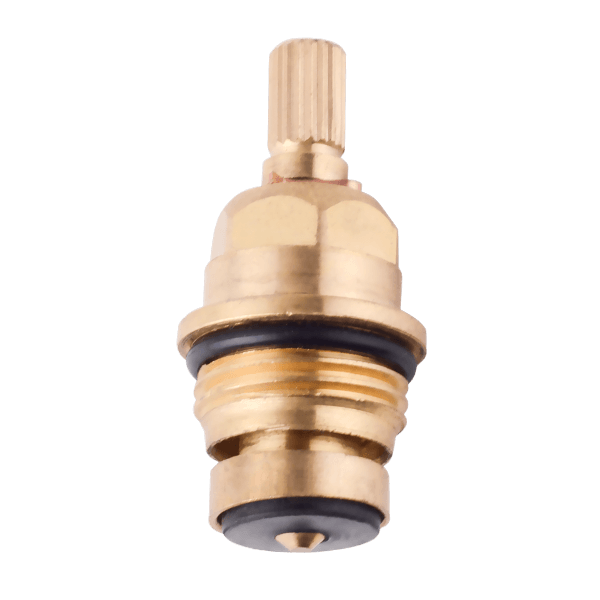 50g brass cartridge