Choosing and Replacing a Kitchen Faucet
The Kitchen Faucet is a fixture that delivers water from the faucet body to the sink.
Many of them feature an integrated sprayer to make washing dishes and scrubbing the sink easier. You can also purchase a separate sprayer if you prefer. Professional chefs prefer faucets with a pull-down sprayer, which allows you to extend the spout and retract it as needed.
Single-handle faucets are easier to operate than their dual-handle counterparts. They're easy to turn on and off with just one hand or an elbow, and they keep the kitchen clean and sanitary. These faucets are also easier to install than side-mounted ones. A single-handle faucet is also a good choice if you have a busy kitchen or are limited in your mobility.
Another factor to consider when choosing a kitchen faucet is the finish. Some faucets come in classic finishes, like polished brass or chrome, while others come in a variety of colors and finishes. Many of the newer faucets have a finish that resists oils and smudges, making them easier to clean. You can also choose a finish that's spot-free, which helps prevent water spots and fingerprints.
After a few years of use, you should consider replacing a damaged part, if necessary. However, don't wait for your kitchen faucet to break before replacing it. Many people choose to replace their faucets because they like the look of a new one, or they want to change the look of their kitchen. In this case, it is important to look for quality faucets made of solid brass.
A kitchen faucet's design plays a major role in the design of a kitchen. Choosing the right faucet can help your kitchen look more beautiful and functional. Most faucets use a ball, cartridge, or ceramic disk valve to dispense water. Those made with ceramic disk valves are more durable and more expensive.
If you're a DIYer, replacing a kitchen faucet can be an easy task. However, if you are not familiar with plumbing and/or other aspects of faucet installation, it's better to call a plumber for assistance. Regardless of whether you're a professional or a do-it-yourselfer, it's important to follow installation instructions carefully. Otherwise, you might end up causing significant water damage to your kitchen.
When buying a kitchen faucet, you have two options: buying online or from a local store. Online stores offer more options and selection and are not limited to products available in your local area. Consider the pros and cons of both options and make your decision based on your preferences. If you are buying online, you should always do a little research beforehand.
If you're a health conscious consumer, you may want to choose a kitchen faucet with built-in filtration features. This can help make tap water safer and more drinkable. Some of these faucets can deliver up to 1GPM of water and filter out common chemicals and pharmaceuticals, like pesticides.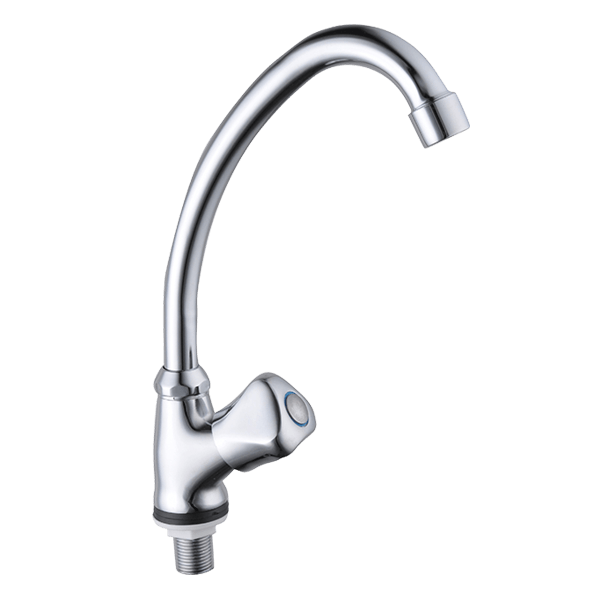 Long neck elbow tap
 Zhejiang Hongming Plumbing Technology Co, Ltd are fast growing

China Long neck elbow tap suppliers

and company, More than 96% of our products are exported with stable quality and competitive price. And has won good reputation. We offer

OEM Long neck elbow tap

. Now, these products are export worldwide in Middle East,Africa, East Europe, Asia and South America Areas.